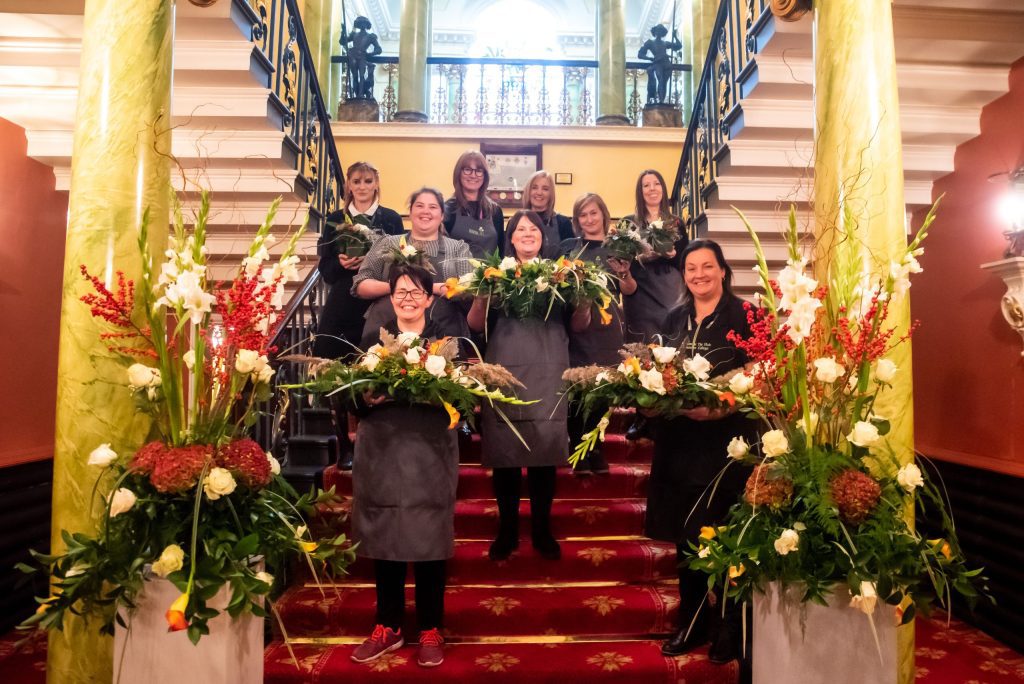 On the 9th of November, members of staff and students from Doncaster College had the honour of meeting King Charles III and Camilla, Queen Consort at the Mansion House in Doncaster City Centre.
Hundreds of people gathered outside of the Mansion House prior to the Monarch's arrival, hoping to be in with a chance of seeing His Majesty and The Queen Consort. Many of these people had begun lining the streets hours before.
Students from the Catering and Floristry department at Doncaster College were asked to help work on the joyous occasion. Catering students had been tasked with creating an afternoon tea which was to be served at the Mansion House and the Floristry students were able to create floral arrangements that were placed around the venue.
Jo Cullingworth, the Floristry tutor for Doncaster College stated that "The Floristry Department was thrilled and very honoured to be asked to create the floral displays for King Charles and the Queen Consorts' visit to the Mansion House Doncaster. The Level 3 students really rose to the challenge and carried out the brief to a high standard creating beautiful designs in warm Autumn colours including white roses to represent Yorkshire. They set up the decorations for the event professionally and represented the college so well. Aija created the bouquet that was presented to Camilla the Queen Consort, a huge responsibility and she did us proud – it was stunning. The students thoroughly enjoyed the experience and are ready for the next challenge!"
Lisa Pyott from the Hospitality and Catering department at Doncaster College described it as "an honour and a privilege for Doncaster College students and staff, being part of this historic occasion for Doncaster City". She continued, saying that it is "something outstanding" and something they would "never forget".
One of the catering students who was chosen to be part of this, Olivia Smith, said "It was an honour to be a part of and a privilege to be chosen to take part. It was an amazing experience on such a momentous occasion."
Doncaster marked the end of The King and Queen Consort's two eventful days around Yorkshire. With Doncaster being conferred as a city on the glorious day, the Catering and Floristry staff and students should be extremely proud of all they have accomplished.