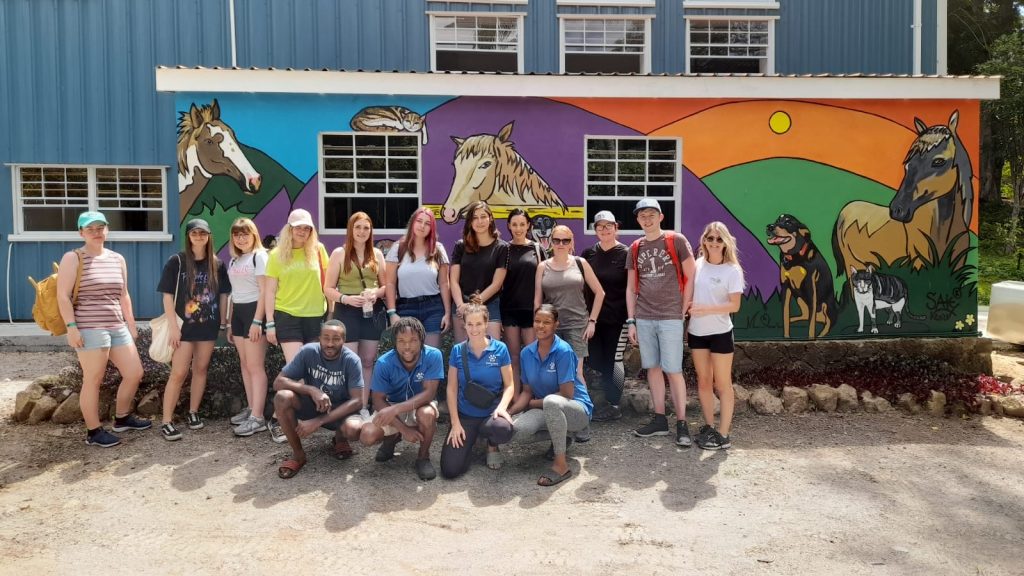 Students from DN Colleges Group will be heading to the USA, Saint Lucia, Finland, and Indonesia to further their vocational studies after securing funding through The Turing Scheme.
DN Colleges Group, created in 2017 from the merger of Doncaster College and Doncaster College has been awarded more than £300,000 by the UK government's international education programme to send over 100 students and accompanying staff on the potentially life-changing trips.
Sports and animal management students will again be flying off to Saint Lucia in January and April to continue their good work from last year's Turing Scheme project, taking part in coaching initiatives with the National Sports Academy and local schools, as well as working alongside animal charities and the national trust to conduct animal surveys, analyse habitats and study the impact of human activity. Childcare students will work with peers in local nurseries, primary schools, and special educational needs settings, whilst construction students will showcase their skills supporting charities involved with renovating homes and the maintenance teams in St. Lucian hotels.
Engineering students, meanwhile, are heading for the USA where they will work in industry leading engineering companies, led by individual mentors on different projects to ensure each student has a unique work placement experience. The students can also expect to be involved in university programmes on campus at Missouri State University. Business students will travel to Indonesia in June and will be placed in relevant businesses within the capital city, Jakarta. These opportunities have been created in collaboration with the British Chamber of Commerce to give students the chance to pursue a successful career in their chosen industry. Foundation students will go to our long-term partner, Luovi Vocational College, which is the largest college of vocational special needs education and training (VET) provider in Finland.
International student mobility
Meanwhile, the first Turing Scheme mobility of the academic year is taking place in November 2022. These placements will allow 10 participants from Professional Cookery to travel to Saint Lucia in the Caribbean to further their vocational and technical skills; increase their exposure to diverse cultural experiences and develop personal and social competences including teamwork, communication, problem solving and confidence. Some of the tasks students will be undertaking include; touring local farms to understand where food comes from how it is cultivated and a deep understanding of the soil components, cooking traditional St. Lucian delicacies on a guided cooking experience with local chefs and creating their own chocolate bars. Liam Marsh, International Placement Supervisor at DN Colleges Group, said: "The experience allows students to gain skills that will bring a new perspective to their work, enhance their CV, and really help them stand out from the crowd. These opportunities don't come around every day."
Widening participation
Linda Sykes, International Co-Ordinator said: ""I am delighted that DN Colleges Group have been   successful again in securing Turing Scheme funding for the 2022-23 academic year! Investing in international mobility enables the College to support our students by broadening their horizons, boosting employability, and developing their cultural awareness. This second year of funding will help us to drive forward our partnerships with international organisations and continue building on the successful activities that took place in our 2021-22 project. Raising the aspirations of learners from our communities is a key local challenge and The Turing Scheme is really helping us to achieve that."