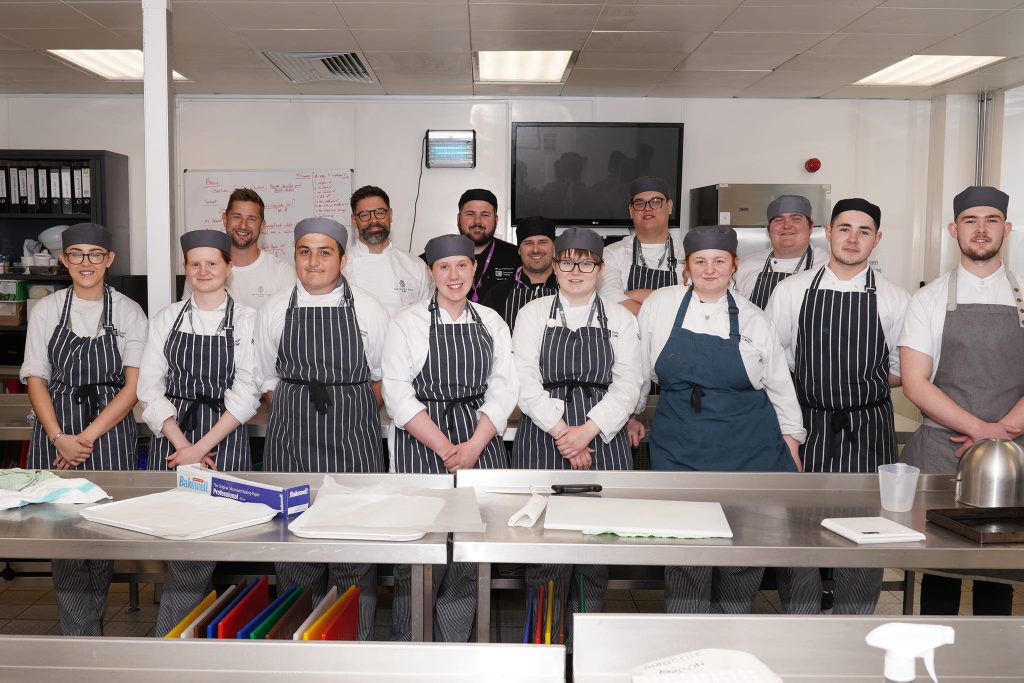 Did you know 4 out of 5 hospitality professionals report having experienced at least one mental health issue during their career? Doncaster College are working with the fantastic The Burnt Chef Project (a global not-for-profit who focus on mental health within the hospitality industry) to raise awareness of this important topic.
On Thursday 30th March the Doncaster College Catering and Hospitality students and staff will be hosting a gala dinner for 120 people in The Waterfront Restaurant, to raise awareness and money for this worthy not-for-profit. A percentage of the proceeds will go towards vital training on mental health for those within hospitality.
The night will open with a talk by Burnt Chef Project CEO, Kris Hall, focusing on mental health and the work they do, followed by a tasting menu designed by Doncaster College chef lecturers and Burnt Chef Ambassadors Simon Barton and Chris Waddington. The delicious seasonal menu will be cooked and served by the Doncaster College Catering and Hospitality students who will gain brilliant work experience through the event.
The evening will also have an auction with a range of prizes from places such as Swinton Park Estate, The Grand Hotel York, K.D Davies, Rudding Park Hotel, Doncaster Racecourse, and more.
Two special guests will also be attending the evening; Luke and Stacey French, owners of highly renowned Sheffield restaurant JÖRO will be getting hands on throughout the night with Chef Luke creating the fish course and cooking it alongside the students, and Stacey working Front of House.
Chef lecturer Simon Barton commented "Being part of The Burnt Chef project for me is an honour, if we can help just one person in the industry or entering the industry, we have done our job. Mental health can affect anyone at any time so having the tools or knowledge to be able to support yourself, knowing where to sign post someone to go for help or advice or even just knowing its ok to talk, that's why we are proud to be a small part of this amazing project.
If we can break the Stigma attached to mental health, we can make the Hospitality industry a sustainable industry for our students to thrive in."
When asked about the evening, Burnt Chef CEO Kris Hall said "I'm very excited to attending the Incredible Doncaster College Gala this month. Last year's was impressive and I can't wait to see this year's!"
The gala is set to be a great evening of food, fund raising, and bringing awareness to this important cause. To learn more about The Burnt Chef Project visit their website HERE, or if you would like to learn more about the Catering and Hospitality courses Doncaster College have available visit the website HERE.