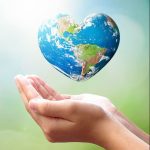 Young people in South Yorkshire who want to help make the world a better place – but don't know how to start – are invited to a free event being hosted at Doncaster College on 13 October 2022.
The first Doncaster Development Day offers the chance to find out more about international development and how to get involved. The event, organised by DN Colleges and Diversity in Development, will share practical advice on learning and studying international development (including university courses), volunteering opportunities with local charities, visiting developing countries, and even pursuing careers in the field.
'Young people are more engaged with global issues than ever before,' explained John Kirkland, Chair of Diversity in Development. 'They are aware of the impact of humanitarian disasters, poverty, climate change, forced migration and trafficking, but sometimes it seems complex and difficult to make a difference. The Doncaster Development Day will provide a summary of the key issues in international development and a menu of options to get involved.'
Linda Sykes, International Co-ordinator at DN Colleges, said that the event was part of a broader programme aimed at increasing the global exposure of students. 'The government-funded Erasmus and Turing Schemes now allow our students to travel to a wider range of destinations, including countries such as St Lucia and Indonesia. We're keen to develop these opportunities still further, and the Doncaster Development Day will enable our students to learn more about how they can study and work in international development.'
Those attending the event will hear from leading development charities such as Oxfam and the Sheffield-based Irise International; those involved in setting government policy – including Nick Fletcher, MP for Don Valley; and young people who are forging a career in the field. The event will conclude with a Question Time panel discussion, chaired by Doncaster Central MP Dame Rosie Winterton and open to the public.
The event is free to attend and open to those aged 16+ from across South Yorkshire. Members of the public are also invited to attend the Question Time session. To find out more and to register, visit doncasterdevelopmentday.eventbrite.co.uk