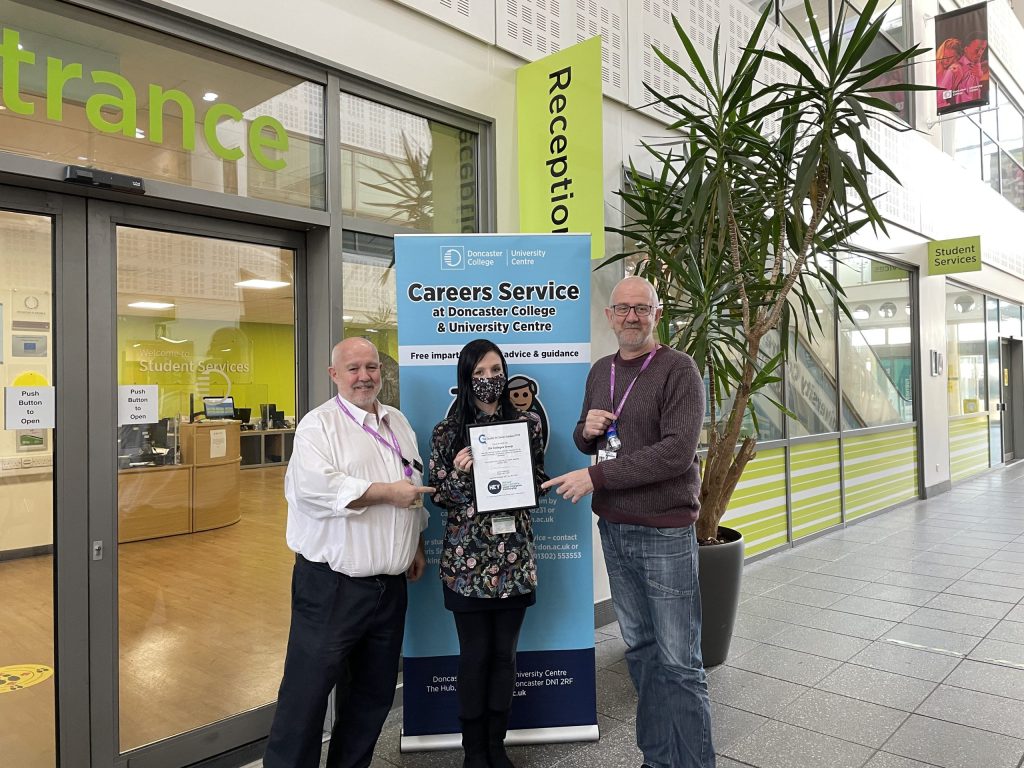 DN Colleges Group has been awarded the Quality in Careers Standard by the Hull and East Yorkshire Local Enterprise Partnership. The Quality in Careers Standard is a nationally recognised award for quality careers education, information, advice and guidance.
Doncaster College and Doncaster College, both part of DN Colleges Group, were assessed for their delivery of careers education, information, advice and guidance against the 8 Gatsby Benchmarks. The assessor agreed that all 8 Gatsby Benchmarks had been met stating: 'Both sites have differing needs in servicing the local community, varying demographics and student needs, different local authorities and employers within the local vicinity.'
A section in the report highlighted students receive up-to-date, impartial, information via a range of channels. The careers team deliver various presentations across college including an excellent LMI overview, information on apprenticeships, HE and options. Linking curriculum learning to careers is another section highlighted in the report that states: 'This is a real strength. Impressive, comprehensive audits are carried out within subject departments looking at embedding careers in the curriculum, use of LMI, staff understanding of their IAG roles, and discussion of skills and knowledge acquisition.'
The conclusion of the report stated that: 'DN Colleges Group has excellent practice in all aspects of CEIAG and congratulated the Group on achieving the Quality in Careers Standard which fully incorporates the Gatsby Benchmarks. This is an excellent achievement and recognises the quality and breadth of your careers provision.
Pete Langford (Careers Leader) said, "This award is a reflection of the hard work of everyone across the Group to ensure the best possible outcomes for all of our students."
The award is for a period of three years before the assessment is due again. The Group also previously achieved the Quality in Careers Standard in 2018.