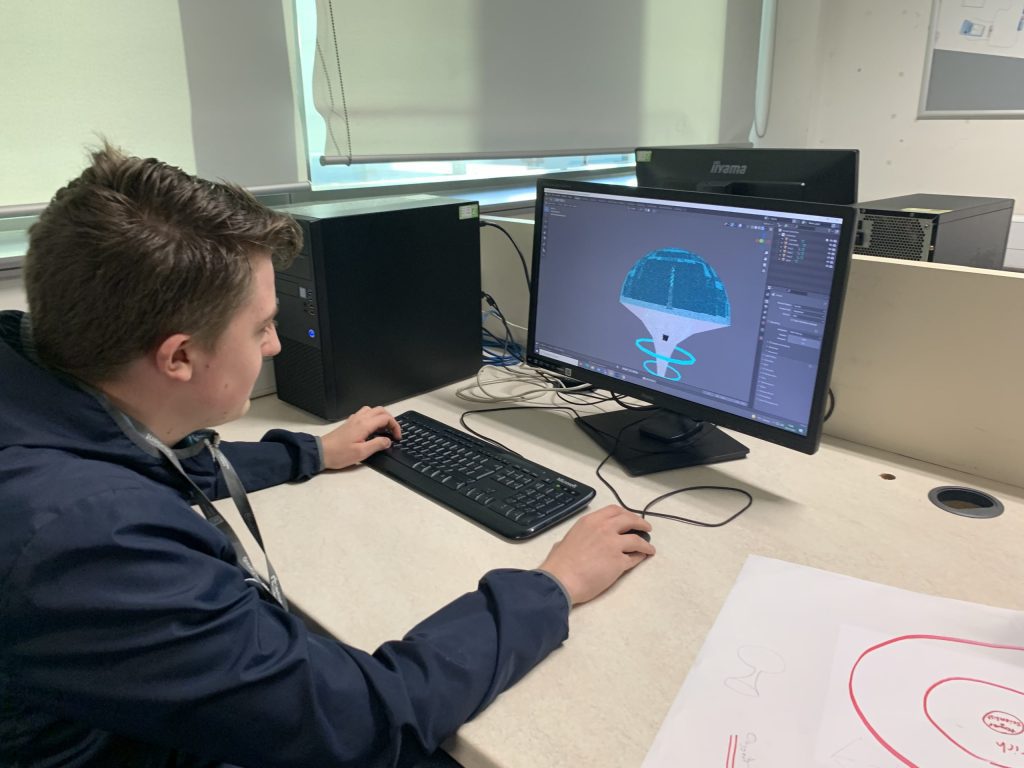 The year is 2056. The planet has been destroyed by pollution and climate change. Your options are to stay and try to save the planet, or flee and find a new home out in space. What would you do?
This is the synopsis of an exciting national competition that Doncaster College students have taken part in as part of their NextGen, Games, Animation, and VFX Level 3 course. Students have gone up against colleges up and down the country, with 15 colleges in total taking part. The competition aims to get students working together on a collaborative industry project, to prepare them for the world of work.
For the competition students have created a range of sketched and 3d-modeled designs, working through the creative process from start to finish and presenting every piece of their work on a virtual online presentation board. These presentation boards are visible by all students participating in the competition as it is useful for students in the learning environment to analyse competition and adapt their work to better fit the current market. The work presented on these boards were assessed by real people working within the industry at the end of the competition's first day, and feedback was given to the students on how they could improve their work.
The students have also been able to push their creative skills, much like they would working in industry, by coming up with concepts and backstories based on a brief. Doncaster College's tutor for the NextGen course, Adeel Hussain, commented "One of the main highlights of the NEXTGEN course is the ongoing collaboration with the industry. The students have been working on a two-day challenge set by the industry to develop their 3D modelling and team working skills. It's a race against time and a challenge against the other colleges! It's a great opportunity not only to work under the pressures of industry briefs but to also receive direct feedback from the professionals themselves."
While developing these essential skills for their future careers, the competition has also allowed students the opportunity to grow their confidence and presentation skills. Each group of students at Doncaster College has presented their work throughout the process to their tutors and other members of staff and articulated clearly what they have been working on and their processes.
Speaking to the students, the competition has been a great way for them to utilise and grow what they have learned so far on their course, while also learning to work in new ways. Year 1 Doncaster College NextGen student, Jack Marsden, commented on the competition, saying "I feel I have learned more about working together and working in a team. I spend a lot of time working on my own, so it's good to work as a team."
Good luck to all the students involved, who will soon be anxiously awaiting the competition results.