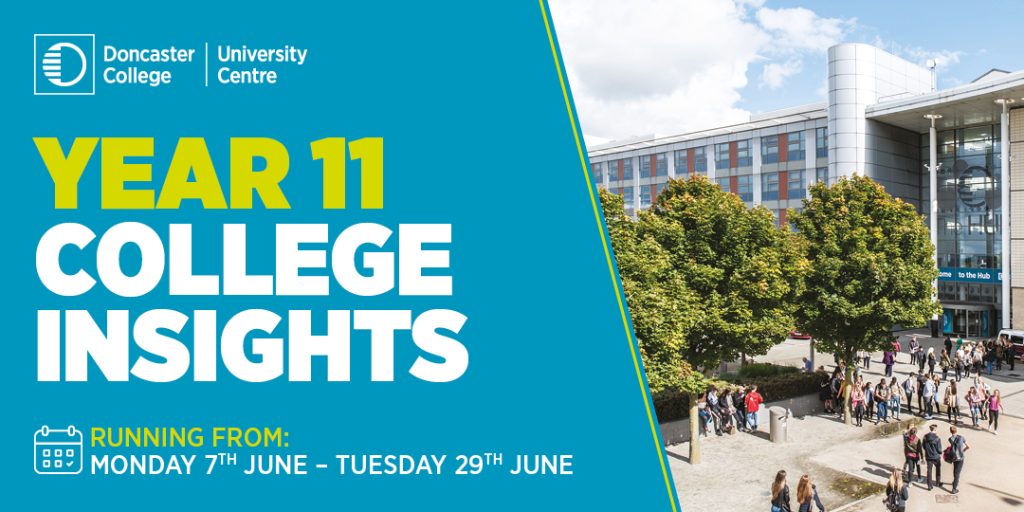 Doncaster College is providing local Year 11's and prospective students with a range of online transitional activities and sessions to give them an idea of just what they can expect this coming September. These sessions allow students to get a flavour of what they can expect on their course, as well as being a great opportunity for them to ask questions, meet their tutors, and get to know their classmates.
Under normal circumstances the College would provide students with on-site taster sessions to give students the chance to familiarise themselves with the building and their tutors. However, despite the impact of Covid-19, Doncaster College has taken this opportunity to develop their offering and provide a range of 'insights' that goes beyond what has been offered previously. In a nearly month-long event students can log on to 'Live Intro Sessions' to find out more about the subject areas Doncaster College has on offer. Whether they have already applied for September and want to feel ready for their new start, or if they are unsure which subject is right for them and want to get a better feel for the courses before they decide, these live sessions are open to all.
Further to the course introductions, Doncaster College has expanded this year's offering to include a number of separate 'Skill Up' sessions to help those attending learn more about a range of useful topics including 'Your First day on Campus' to let students know what to expect, 'Emotional Wellbeing' to look at practical ways to keep well, 'Money Magic' to look at spending and budgeting, and 'World of Work' sessions aimed to prepare students for work, just to name a few.
It is hoped that these sessions will not only help prepare students for their start in September, but they will also get students excited about the prospects of their future studying at Doncaster College.
These sessions are available until Tuesday 29th June so don't miss out. You can book your place at https://www.eventbrite.co.uk/e/virtual-year-11-college-insights-sessions-tickets-156078451851?fbclid=IwAR1JOmDK-ua_uWULyE1wHPD_LhCqtd_FsmF4Vh9-_5OHVgcmCMhOqsVz9KA