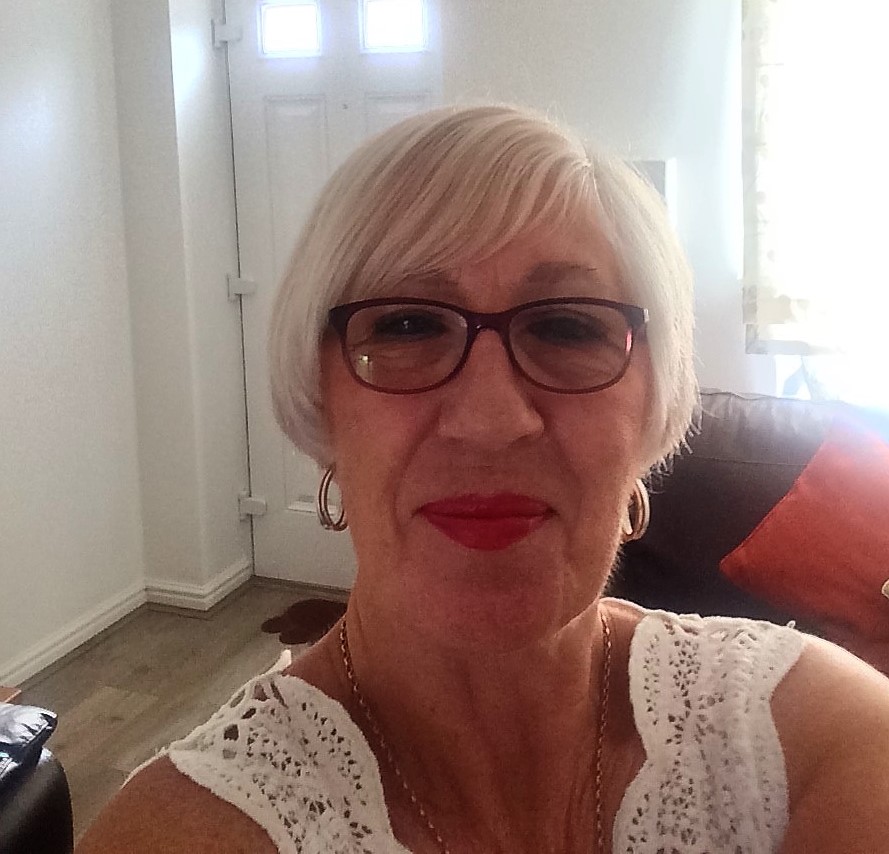 "Sometimes I ask myself, was it a moment of madness when I committed to a three year degree course? There have been times when I've thought I must have been crazy to take this on at my time of life. Sat at my desk in the spare bedroom, tearing my hair out when I can't get to grips with Immanuel Kant's philosophy of the sublime or trying to find my way round a new digital platform that is supposedly really simple but in my brain, it seems more like Einstein's theory of relativity! But seriously it's all worth it, every nail biting, stressful minute of it. All the sleepless nights I spent wondering if Dr Faustus did truly repent or whether Joseph Conrad's novella 'Heart of Darkness' is anti-imperialist, culminated in joy when I finally submitted my assignments and breathed out a sigh of relief.
The tense days waiting to receive the grade back and the sheer happiness when the grade was better than I expected, the wonderful feeling of satisfaction and the sense of achievement is amazing. If you have passion and you have staying power it's never too late to learn, to broaden your knowledge and your mind, to open up those avenues that have long since been closed to anything new. Take that chance, open up those opportunities and believe in yourself! It's one of the best things I have done in my life.
In 2009 my husband and I left our jobs and lives in busy Manchester for a life in a small farming village in Eastern Cyprus, Liopetri in Famagusta. It took a while to get established and believe me it wasn't easy and there were tears! It was hard. Like everything in life, if you want something you have to work for it. Eventually we managed to build our business up, John had retrained as a pool service technician (he was a beer service field technician with the brewery in the UK). I had spent twenty odd years as a secretary, the last eight in a large law firm in Manchester. The job I was now about to throw myself into was a long way away from that I can tell you.
I went to work for a property management company in Kapparis, cleaning apartments and villas, turning them around for holidaymakers. I have never had to work so hard in my life, and in 40 degrees heat, not for the faint hearted. I was 56 then, so not young. After working one season with them I decided that it was something I could set up myself and so John and I put our heads together and we started a business that incorporated John and I cleaning pools and turning round villas and apartments for holiday lets. That continued (with a lot more things in the background of course) until 2016 when life decided to throw a spanner in the works (more like a sledgehammer actually) John was diagnosed with terminal cancer.
We quickly returned to the UK to be with family and our wonderful health service here and though John was a warrior and he battled fiercely for two and a half years (pretty good when the prognosis was a lot shorter) he finally had to admit defeat in April 2019, and I had to say goodbye to the love of my life. John was so proud of me for writing Valiant Tails. I had started writing in Liopetri, I'd sit and watch all the cats on the complex, a lot of them gathered on our veranda, (SV1 if you've read the book) in fact I was lucky if I could get a seat some days! They were fascinating to watch. They seemed to have a social circle, some cats weren't allowed in – literally, some were very friendly with each other and off they'd go together into the fields to explore.
When we had a night out on the town (Tommy's Bar in Ayia Napa yay!) it would always be late when we got back. It was really strange the cats would be sat apart at different stations of the complex, just like they were guarding the place. This is where the inspiration came from to write my story of the Cat Mafia. I self-published the book in April 2019, for speed, John was desperate to see the book in print, sadly it was published the day after he passed.
I've started writing the sequel to the Cat Mafia and hopefully it will be finished by the end of this year. This time the story is set in Doncaster as little Roo has travelled back from Cyprus to the UK where he meets up with some funny characters, one of which travels back on the aircraft with him. I wonder what adventures they will get up to? No doubt there will be fantastic, funny and happy times but there will be darker times too and sometimes sad, because that is what life is all about really.
I've had an idea for another book, but this one is going to be non-fiction. I've got as far as the title: 'Ironing Sheets in Cyprus' ….. to be continued".
To purchase Liz's book follow the link below