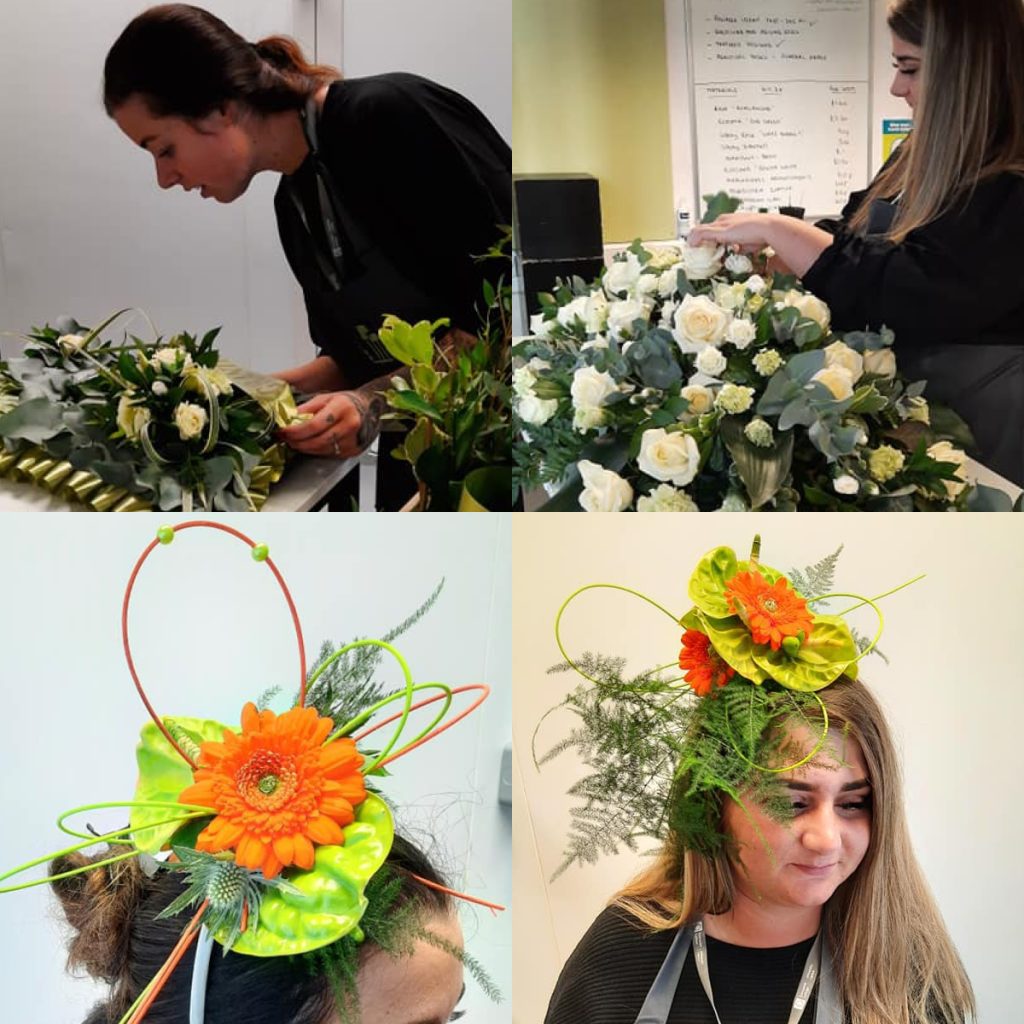 I've always loved the idea of being a florist from a younger age along with the idea of working in the events industry. I have always loved looking at photos on the internet of venues, funerals, and weddings etc. I also admire the flowers at these events and the hard work that must go into to some of the flawless designs. I left school at 16 and found I was 26 weeks pregnant with my son, so for many years that was my full time job. I then found my way into the NHS and worked as an end of life/healthcare professional, and then after I became a midwife support worker. I have always suffered with mental health issues and after 5 years of working at DRI and my life just feeling like a it was crumbling away, my mental health took a downwards spiral ending in me having a mental breakdown to the point where I had to step away from the job for the safety of both myself and the people I work with.
A short time after this I suddenly and tragically lost one of my best friends, which hit me harder than anything I had ever experienced. Both me and my friend Chloe where in total shock and desperation. We as a 3 ( me, Chloe and our late friend Jade) had been best friends for 15 years and had always spoken about how much Chloe and I have in common when it comes to ideas, effort and detail. Jade had always said we should just go for it and enrol at college to make something of ourselves, so when her life was taken away so quickly and unfairly I and Chloe took the plunge and applied for the Level 2 certificate in Floristry.
We knew straight from the moment we both got onto the course that we had made the right decision, which was later confirmed after our first few lessons at Doncaster College. We have thrown ourselves in and look forward to every single lesson and the new things we are going to learn.
We have massive plans for the future but we are taking it all in and at our own pace at the moment; we don't want it to rush and open up our own business only to not have a clue what we have let ourselves in for, and then fail. We are still completing out Level 2 diplomas in Floristry and, if we are able, we want to complete our Level 3 next. But, behind the coursework and assignments we are always planning and preparing every little detail for our own adventure and future. I'm thoroughly enjoying college, the group we are part of is amazing, as is our tutor Jo and assistant Jackie. I've never felt so content with my mental health, even though I have bad days, it just makes me want to push even harder and look at designs and plan for my future.
I appreciate all the diverse designs and events we get to cover and I must say that funeral work has to be one of my favourite up to now. Although lockdown has taken a lot of time away from us working within the classroom, I'm so delighted that I have still been able to achieve high standard of work with help from my tutor Jo. I've also still been able to do some practical working, with fresh materials, which has kept my spirits and practice up! I will admit it's not the same working from home and I do find working alone much harder than I do within a group but I have felt supported and looked after throughout the whole online learning journey.
I can't wait to become a qualified Florist and build my business & future!