All our Forest School trainers have a wealth of experience in delivering Forest School programmes. They are members of a nationwide training network run by Cambium Sustainable which enables them to remain current in their practice. This network provides on-going mandatory training for Forest School trainers as well as opportunities for continuous professional development. This network provides an opportunity to share new practice and be informed of any changes in legislation and best practice in Forest School nationwide.
Our Forest School trainers are qualified to degree level in childhood development and learning. They have a wealth of experience working with children in a range of settings with children aged 0-5 including those with Special Educational Needs and Disability.  They have the underpinning knowledge of the values and beliefs of the Forest School approach which enables them to deliver a high-quality provision. Experiences and practical tasks link to the national curriculum and EYFS and enhance children's development. Forest schools can help to promote a healthier lifestyle for children.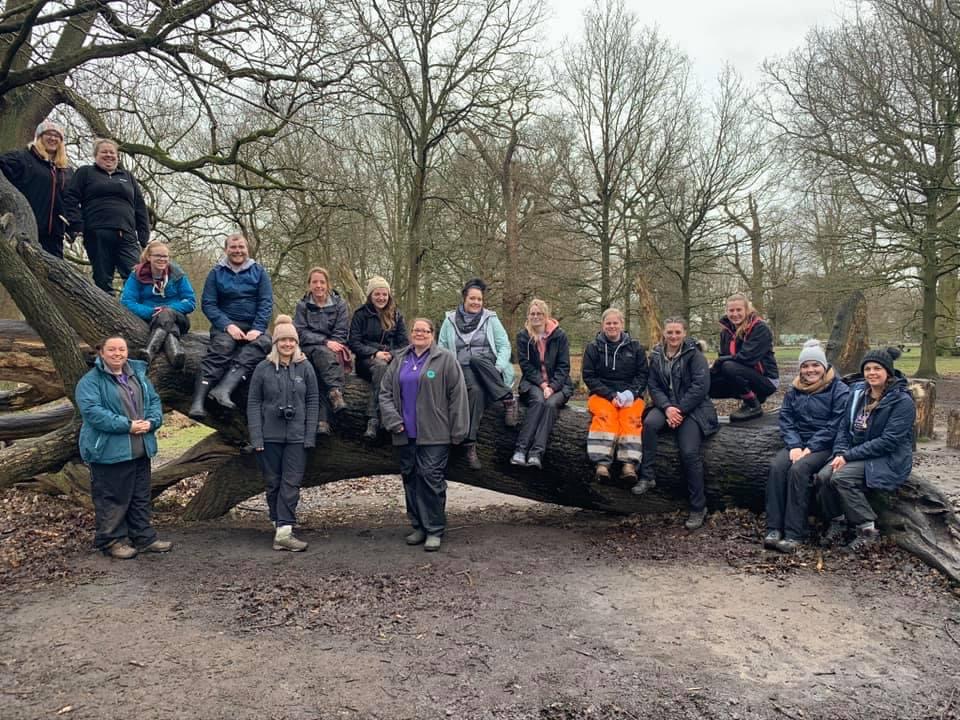 Doncaster Forest School was established in 2007 by Kathryn Dixon. The location at High Melton was a perfect site for the development of the provision. Whilst several schools enjoyed the outdoor learning opportunities provided by a day of activities in the wood the Forest School ethos and practice was diluted. In 2015, Doncaster Forest School began to offer Level 3 qualified Forest School Practitioner courses. This continues to grow in strength to the current day with trained practitioners locally, nationally and internationally.
2017 was a period of significant change for Doncaster Forest School. The Forest School located at High Melton, the campus of Doncaster University Centre relocated to Squirrel Wood, a scout camp outside of Skellow, on the outskirts of Doncaster.
September 2018 saw the opportunity for Doncaster Forest School to recalibrate the ethos the Expect Youth Essential Life Skills funding. An intervention programme was born creating the longevity of the Forest School Ethos to be delivered in local schools. With this programme the school were offered 12 weeks of delivery from 2 qualified Forest School Practitioners and to ensure the offer was sustainable once the 12 weeks had finished, one free training place was allocated to each school. This enabled the children to continue to gain from the programme. What a success this has been.
In June 2019, the first Doncaster Forest School network meeting was launched with a cooking session in a local woodland. The network meets every term to support their CPD and ensure they have the most up to date and relevant information and practice to offer to their children.
In October 2019, Doncaster Forest School practitioners were fortunate to visit Copenhagen, Denmark to see where the Scandinavian ethos had originated. From this visit the practitioners were able to consolidate their beliefs in the practice they offered to children in Doncaster and were proud to see they were delivering similar practices to the pedagogues there.
In February 2020, Doncaster Forest School was relaunched as result of the data and findings from the Intervention programme. Doncaster Forest School were set to deliver the true ethos of Forest School by offering a bespoke package of delivery by their experienced Forest School Practitioners and a new logo designed by a child from one of the Intervention Programmes at a local school. With campfire canapes and hot chocolate, practitioners and senior leaders from the DMBC, Family Hubs, schools and other educational setting were invited to hear how Doncaster Forest School would benefit the holistic development of children in their care.
It was at this time that Doncaster Forest School also celebrated securing funding from Tescos 'Bags for Help' to resource sessions for children with Special Educational Needs and Disability which will be available as part of our ongoing intervention offer.
With the success of the Intervention Programme in 2018/19, Doncaster Forest School were offered the opportunity to fund further delivery to 12 local schools to support the social, emotional and mental health well being of children.
Our Ethos
Our Forest School programme is designed to support children locally and nationally. Forest School is an experience building process that offers children regular opportunities to achieve and develop confidence through hands-on learning in a woodland environment. Forest School programmes are child-centred and are deliberately designed to promote the holistic development of the child.
The experiences children will engage with include: den building, setting up shelters, fire lighting, cooking, using tools, investigating natural woodland, making mud pies and a range of other experiences. Children will be issued with a Children's University log in details, which will contribute towards the Children's University bronze award.
Outcomes for Children and Young People
Experiences and activities will support
Resilience, perseverance & persistence
Self-confidence and self esteem
Being Active Outdoors will support
Social, physical and emotional well-being
Curiosity and problem solving
Working in groups will support
Communication Skills
Leadership and team working
Attitude, respect and empathy
Hard work, self-control, discipline, good time keeping
Forest School is committed to a longitudinal approach to supporting children to become independent and resourceful learners who can respond appropriately, reciprocate experiences and appreciate reflection as a key to learning.
The holistic approach develops emotional intelligence through the development of: self-awareness, self-regulation, self-motivation, empathy and social skills. In addition children develop these attributes through physical and creative opportunities.