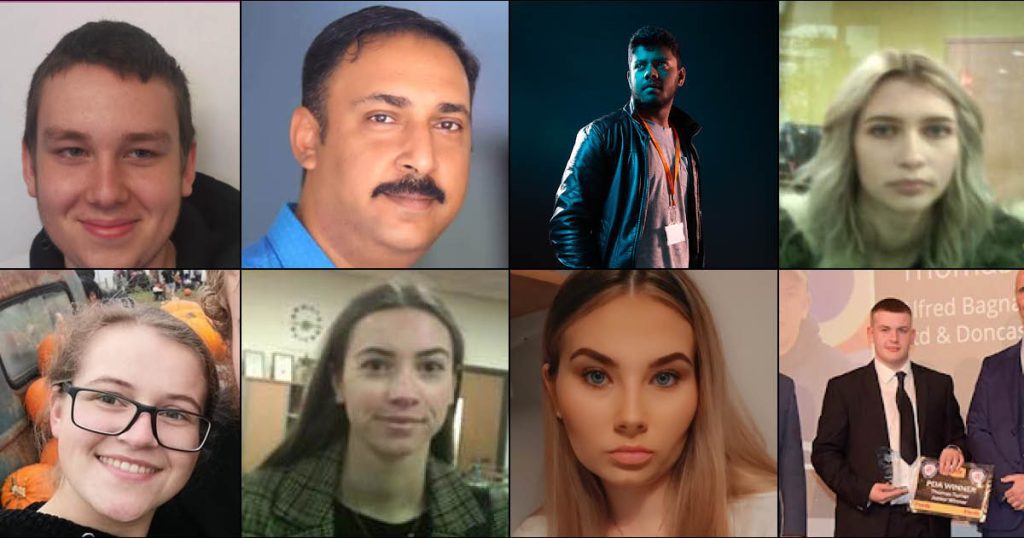 Doncaster College's 2022 apprenticeship awards hailed a huge success, after the annual celebration generated its highest number of nominations in the award's history.
The event, which was held online this month due to Covid restrictions, generated over 50 nominations across a range of different sectors. 
The event hosted by the apprenticeship team, with special guest speaker Akshay Ruparelia, founder of Doorsteps.co.uk, aimed to celebrate the achievements of both apprentices and their employers. Highlighting the plethora of links the popular Doncaster College has with industry.
Held to coincide with National Apprenticeship Week (NAW), judges outlined how impressed they were with the calibre of nominees. 
"We have been inspired by all the nominations and they have reminded us of the fantastic work we do with our apprentices," says Daniel Fenwick, Deputy Principal  "A consistent theme in all the nominations was the progression in the individual apprentice's knowledge, skills, and behaviours. It is clear they have all grown in confidence and had a positive impact on the employers. Our employers are clearly inspiring and supporting our apprentices in their development."
DN Colleges Group, which includes  Doncaster College and University Centre, Doncaster College, as well as the University Campus North Lincolnshire (UCNL), are the 5th largest provider of apprenticeships in England, working with 1000s of employers across most sectors in the local region and further afield.
This year's NAW saw staff, students, apprentices and assessors across the Group mark the amazing work completed over the past year. Both Doncaster College and Doncaster College also hosted open events, which saw over 1,200 potential students pass through the doors to learn more about the opportunities available right on their doorstep.
Various employers also threw their support behind the award including St Leger Homes, Doncaster Bassetlaw Teaching Hospitals and Doncaster Chamber. 
Guest speaker Akshay Ruparelia, who became a multi-millionaire at just 19 years of age, spoke about how irrespective of the point you are in your career, many people are changing jobs, upskilling and developing their knowledge base. "After your formal education, you enter the most critical phase in your life. That practical education known as the 'Apprenticeship'. Every time you change careers or require new skills you re enter this phase of life. The goal is not to make money, it's to transform yourself. You are going to transform yourself into someone who is skilled, realistic and understand the rules that govern the fields that you get into and eventually you are going to be the one who rewrites those rule, just like all masters do"
Winner of the Creative Apprentice of the Year award, Mohammed Basith said. "I'd like to thank you guys at Doncaster College for what you guys have done allowing me to earn this recognition. It is much appreciated and we at DigitalOx are ever so grateful for the opportunity we've been given."
Those interested in progressing into an apprenticeship, are encouraged to get in touch with the apprenticeship team via apprenticeshipsupport@dncolleges.ac.uk