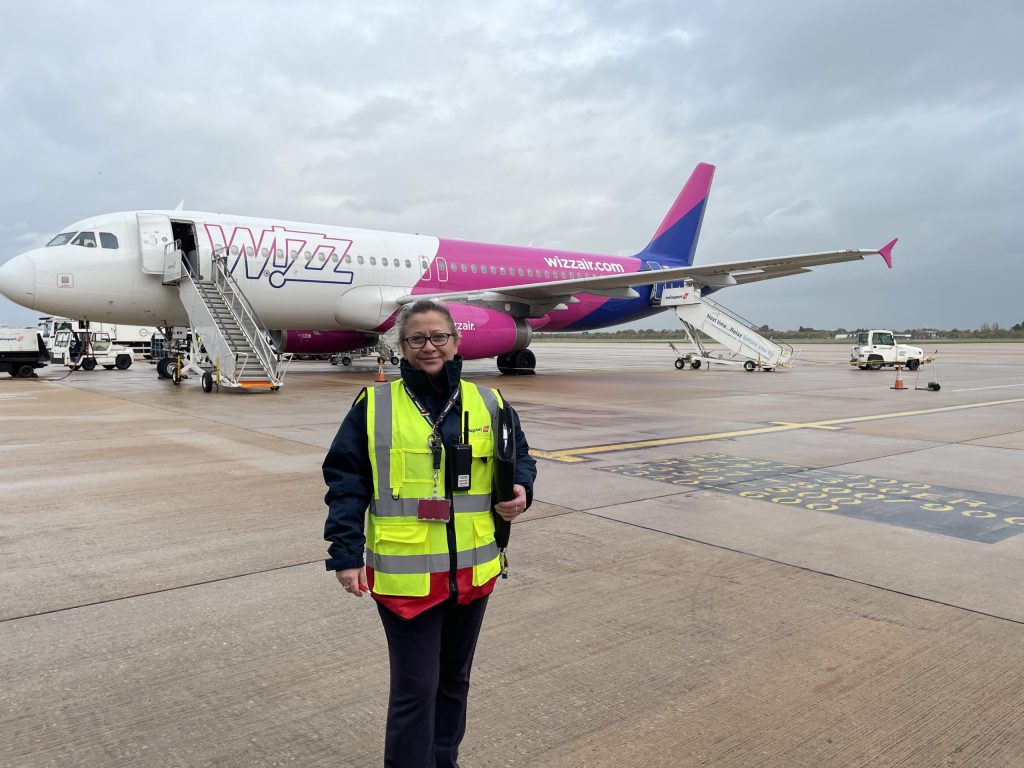 Previous Aviation student Gemma Colley, has worked her way up the ranks at Doncaster Sheffield Airport and recently got appointed in a new role in the airport's operations team, dispatching aircraft. Gemma originally studied Hairdressing at Doncaster College and, though she enjoyed the course, decided that a career in the travel industry was her goal. Gemma was excited to be able to transition on to the Aviation course at college and developed a range of skills that have since enabled her to get a career in the industry.
On completion of her course, Gemma landed herself a role at Doncaster Sheffield Airport, working in a check-in role, meeting and greeting passengers, and ensuring their luggage is weighed and checked onto their flight. From this role Gemma went on to work within the dispatch team as part of the crew who communicate with pilots ensuring they come to the right gate, recording fuel levels and organising refuelling, ensuring the efficient disembarking and boarding of passengers, aiding with passengers who need help with boarding, just to name a few of their many important jobs.
When speaking about her time at Doncaster College Gemma said "I always had a real desire to work in aviation, I didn't think it would be something I could take a course in, but following my completion of the Level 2 Hair qualification at Doncaster College I found out that they offered an aviation course, and I immediately knew I wanted to apply.
Doncaster College allowed me to pursue what I have always had such a big interest in. The course allowed me to learn so much about the aviation industry and really gave me the confidence to apply for a job at Doncaster Sheffield Airport."
Recently Gemma earned a new role within the operations department at the airport and everyone at Doncaster College is wishing her the best of luck in her new position. There are aims for Gemma to visit Doncaster College's Travel & Tourism department in the new year to speak with students about her career and show students where they could be after finishing their studies.