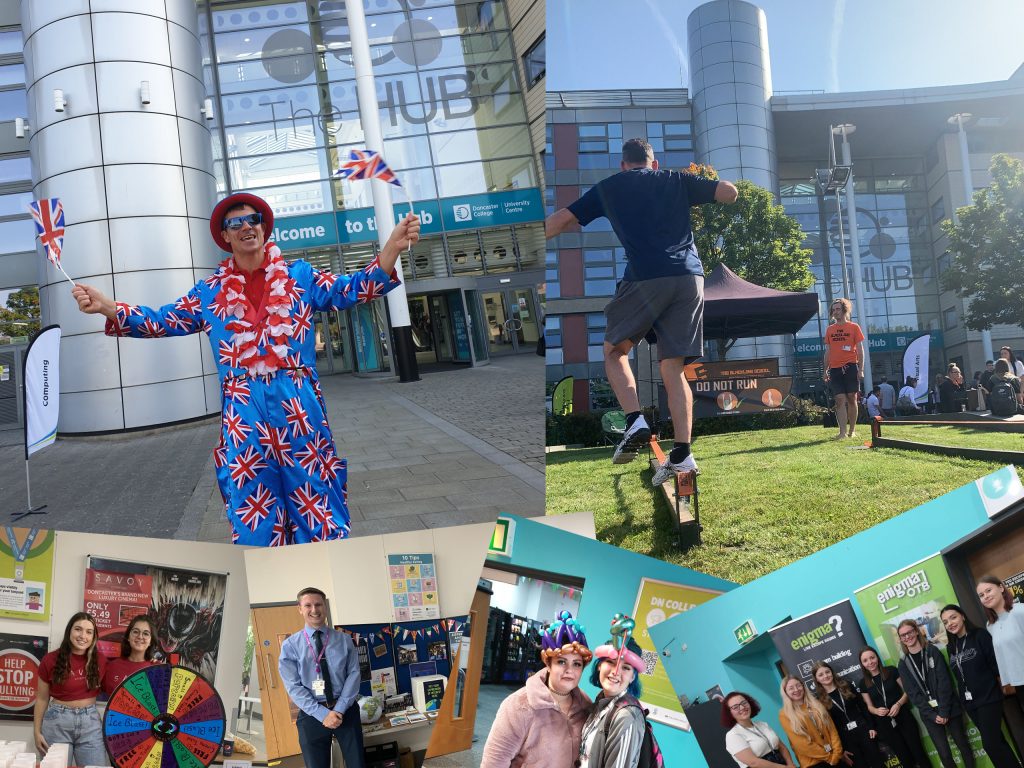 Doncaster College has started the academic year with a bang as they welcomed new and returning students back onto campus with a range of fun activities, exciting events, and a whole host of great support for students. With activities happening on site, in the classroom, and as external trips, students have many great opportunities to get to know their peers and classmates in a relaxed and fun environment.
After the impacts of Covid-19, the two-week induction held by Doncaster College will provide students with some much-needed time to spend with their friends, as well as getting excited about their next year of working and learning in college.
The induction boasts a busy schedule with many local companies getting involved. Enigma Escape Rooms Doncaster have set up a spell-binding new magic themed escape room on college campus, so students and staff can put their problem-solving skills to the test. There is also the chance for students to test their balance with slacklining activities. Not to mention the circus entertainment, funfair games, virtual racing cars, inflatable assault courses, and hand-eye coordination games.
Doncaster's Moving Museum will be parked up on campus for students to enjoy a range of Heritage Doncaster's historic objects, whilst giving students the opportunity to add to the collection with their own small object or story, if they wish. There will also be exciting displays from the RPM Bike Display Team, and a chance to meet with author and former Royal Marine, Gareth Timmins.
Off-site trips are also a part of this fun-filled schedule as students have the opportunity to visit Alton Towers, Yorkshire Wildlife Park, and even take part in a colour run!
Alongside these activities and special guests is a whole host of great support channels and opportunities for students. Organisations such as Citizens Advice Doncaster and Virgin Money will be on campus to give students a helping hand where they need it. There will be talks about the popular DofE programme, which provides students with invaluable skills and experience; as well as chances to take part in wellbeing walks and financial education.
After the fun of induction is over, Doncaster College is still offering students the chance to sign up to a college level course, university level course, or apprenticeship, with their Late Applicant event taking place on the 15th September. It is not too late to join Doncaster College and University Centre, so book your place to speak with tutors, here: https://www.eventbrite.co.uk/e/late-applicant-event-tickets-169277765353