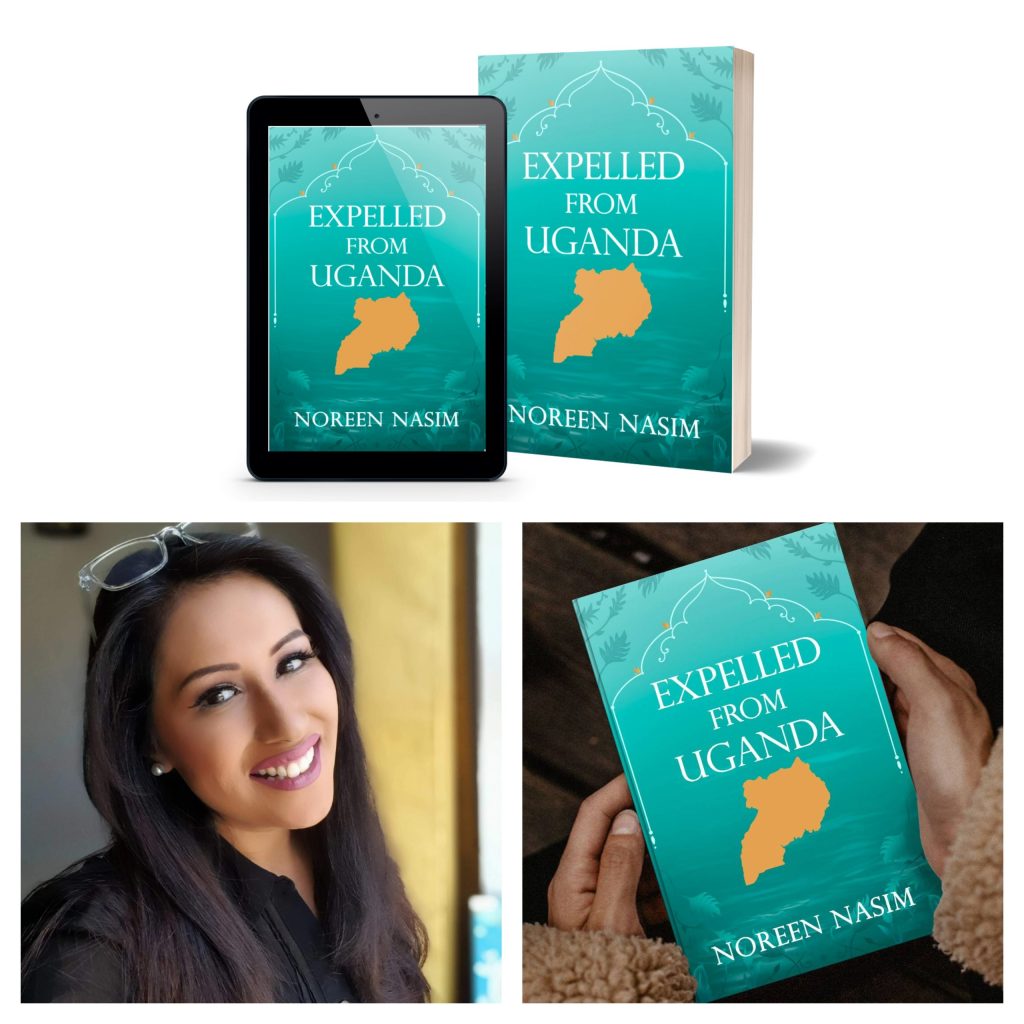 Noreen Nasim, a Course Leader & Lecturer of Media Graphics at Doncaster College, has spent the past 2 years writing her Father's memoirs and creating the narrative fiction, 'Expelled from Uganda'. Described as 'a story of courage, resilience, and hope of being reunited with family', the story depicts how her father came to the UK from Uganda at 19 years old after the expulsion of the country's Asian minority.
Noreen first learned about the Ugandan expulsion order after watching a BBC documentary back in 2019. She said, 'The black and white footage I'd witnesses from the BBC archives of Ugandan Asians disembarking aircrafts at Stanstead airport, clutching their meagre belongings, shivering from the cold and unfamiliar climate, really hit home". Noreen soon called her father to learn all about his life in Uganda and his time living through the expulsion order.
Her father shared his stories and before Noreen new it, she had filled a notebook with her father's life. Noreen's father was closely involved with her writing process as she wanted as much authenticity of events and emotions as possible. She commented "Watching the smile grown on my father's face when reciting my polished chapters to him made my heart melt – I knew I'd got it right. That right there was my biggest pay-off." Noreen was shocked to learn of some of the things her father had witnessed and experienced at a mere 19 years old but knows now how proud her father is that his 'little story' has been given a big voice.
On the day of her book release, Noreen asked her father "Dad, do you miss Uganda and the time you spent there? Would you ever go back in time, to live it all again?" He responded "We can honour and learn from the past, but we can't live there forever. The world moves on. But life can be beautiful, however you wish to see it".
Noreen said that she thoroughly enjoyed writing 'Expelled from Uganda' and was thankful for the help of fellow Doncaster College staff member, Craig Hallam. Nothing that, without his mentoring and kindness she would not have made it this far. Craig, who is a Learning Resource Assistant at Doncaster College, released his own novel, 'Down Days' back in 2019.
The debut novel, 'Expelled from Uganda' has allowed Noreen to share her father's story with the world and highlight the resilience and entrepreneurial spirit that the Ugandan Asian community embody. You can get your copy of 'Expelled from Uganda' today, or head over to Noreen's website to learn more. https://www.noreennasim.com/.