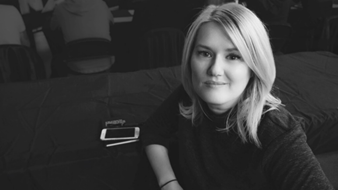 Students from Doncaster College and University Centre had the opportunity to tune into a live broadcast from best-selling author Lindsey Kelk.
Known for her children's series 'Cinders and Sparks' Lindsey, originally from Doncaster gave up her time to inspire students and give them insight into what it takes to become an author.
The virtual workshop broadcast from Los Angeles, aimed to give students and staff the opportunity to learn from the industry expert, who has published over 16 books, in 25 different languages over the course of the past 11 years.
With a background in journalism Lindsey was able to offer first-hand knowledge on a range of job roles within publishing and writing, to help students understand how they can move into these industries once they complete their studies.
Hosted by Rachael Martindale, Senior Leader for English said: "We are always looking for new and engaging experiences for our students to thrive on in English and with Covid-19 we didn't want our students to miss out! So, we took to social media and this was all arranged via Twitter. Our English tutor, Toni Guthrie, contacted Lindsey and she replied. We are incredibly lucky to have a huge talent share her experiences with us and to make it even more special, she is from Doncaster!"
The event was open to students from across DN Colleges Group which encompasses Doncaster College and University Centre, North Lindsey College and the UCNL based in Scunthorpe.
When talking about her Doncaster roots, Lindsey commented that being from Doncaster meant she was "brought up with a really solid work ethic. Brought up to work for everything and taught that nothing is going to be handed to you". This was a great opportunity for the staff and students of Doncaster and North Lindsey to see what they could achieve from someone who grew up in the area.
Lindsey was asked if she thought success had changed her, or if she was still that 'girl from Doncaster'; she told the group "it is easy to get caught up in thinking it is something swanky and amazing because it is different, but it's just a job. So, if you are prepared to put the work in, there is no reason you can't do it too".
The College Group aim to offer more virtual workshops over the coming weeks to inspire student, broaden their horizons and encourage them to consider their progression options post-College.