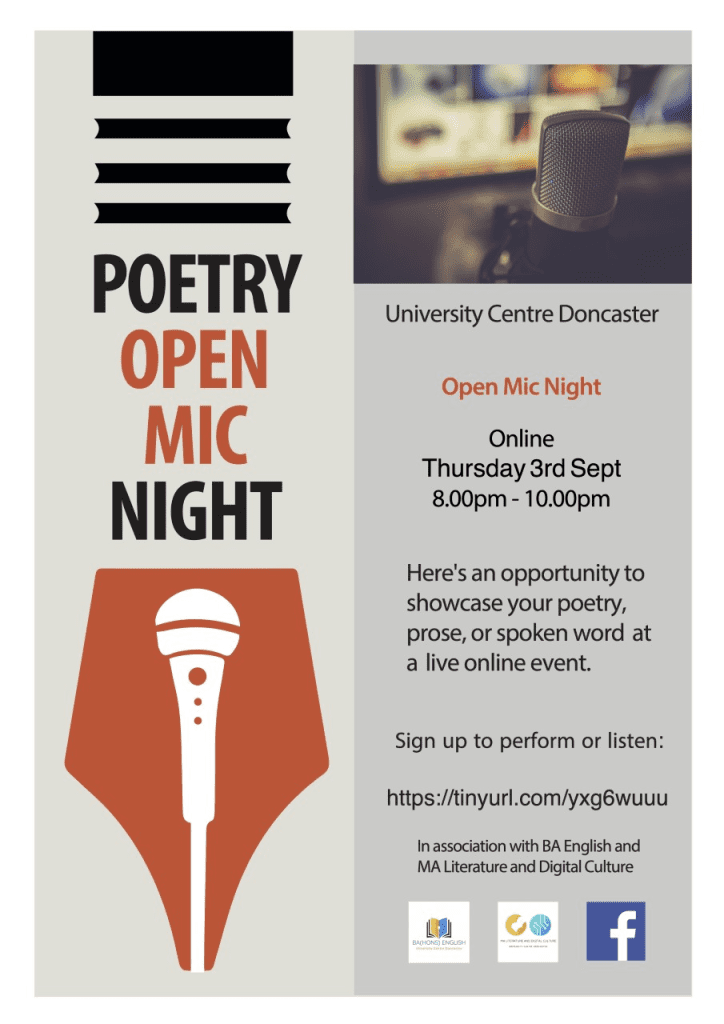 Online Open Mic – 3rd September 8pm – 10pm
This very popular event has been running for almost three years now, and attracts budding and published poets and spoken word performers. It is hosted by postgraduate student and budding poet, Naomi Ladd who originally set up the event as part of a project-based assignment.
Use the link to book your place https://tinyurl.com/yxg6wuuu
If you want to participate, please indicate when booking your place so you can be given a timeslot.